Ti85 livestreams two songs for "Kids Rock For Kids"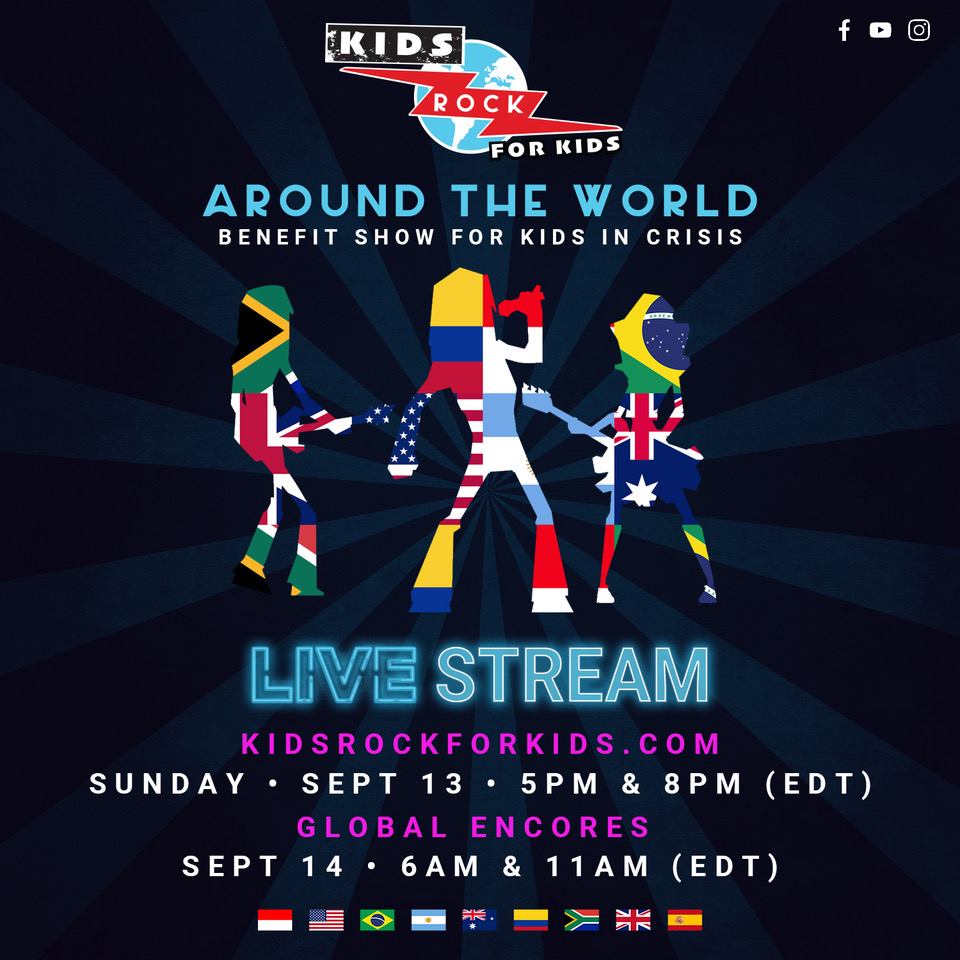 Due to COVID-19, the annual New York-based "Kids Rock For Kids" Charity was unable to hold their live event to raise money for kids in severe need. So they reached out to us to participate in a Global Livestream to help raise money.
Ti85 recorded two songs, "Quarantine-Style," meaning each band member was separated and played to a "Click track." The videos were combined during editing, and the result is the band playing together and sounding great! We are excited to premiere these songs on the "Kids Rock" website on Sunday, September 13 at 2 PM Pacific Time, 5 PM Eastern.
Ti85 will be joined by numerous other tween and teen bands from around the world. Please watch and donate to this worthy cause!
The show even got a write up in the New York Times!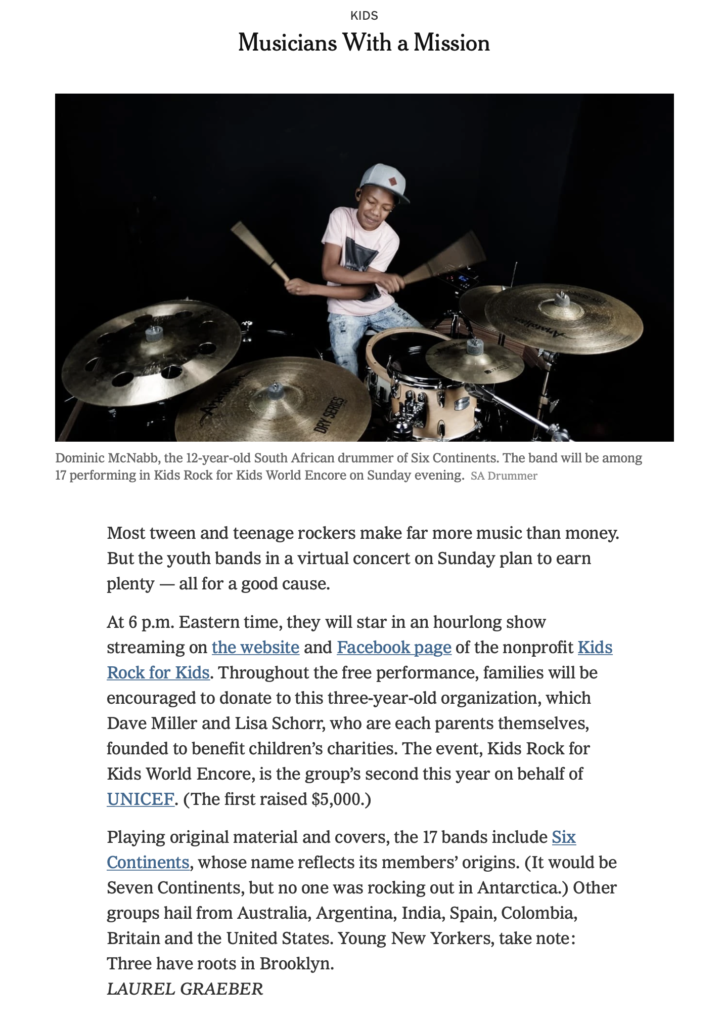 link to original article: https://www.nytimes.com/2020/11/19/arts/things-to-do-weekend-coronavirus.html