Hit like a girl special award!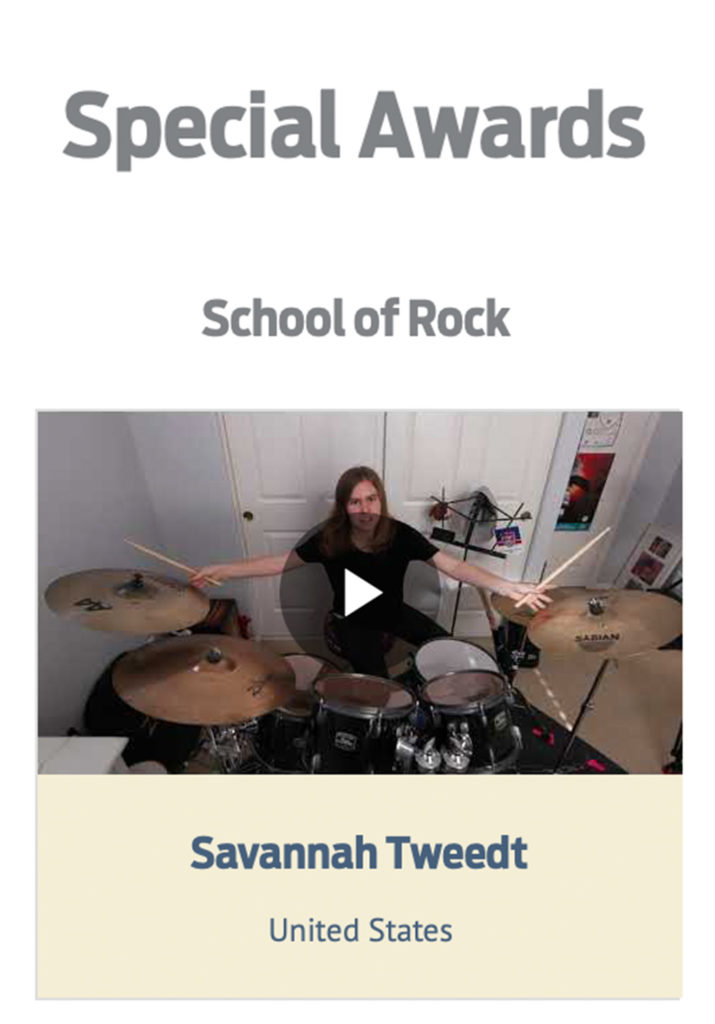 Thank you for all of your support! I was voted by the judges of the "Hit Like a Girl" drumming contest as the only winner of the "School of Rock" Scholarship, which will give me additional drumming instruction for a semester at School of Rock. And I'm going to get some sweet SWAG.
Thanks to all that those who have encouraged me and voted for me! I can't wait to get drumming on stage again!
You can see my video at www.hitlikeagirlcontest.com on the botton of the front page for a limited time, or on my YouTube page: https://www.youtube.com/watch?v=2oW7uue9H1E