Thank you so much to the Dirty Heads who gave us a huge shout out and are helping promote the Kids Rock For Kids Video Show Livestream which helps kids in need. We'll be premiering our music video cover of "Spread Too Thin" on March 7, 2021 at 5PM PST | 8PM EST. Please check it out. And please go like and comment on these Insta and FB posts!
Instagram! @DirtyHeads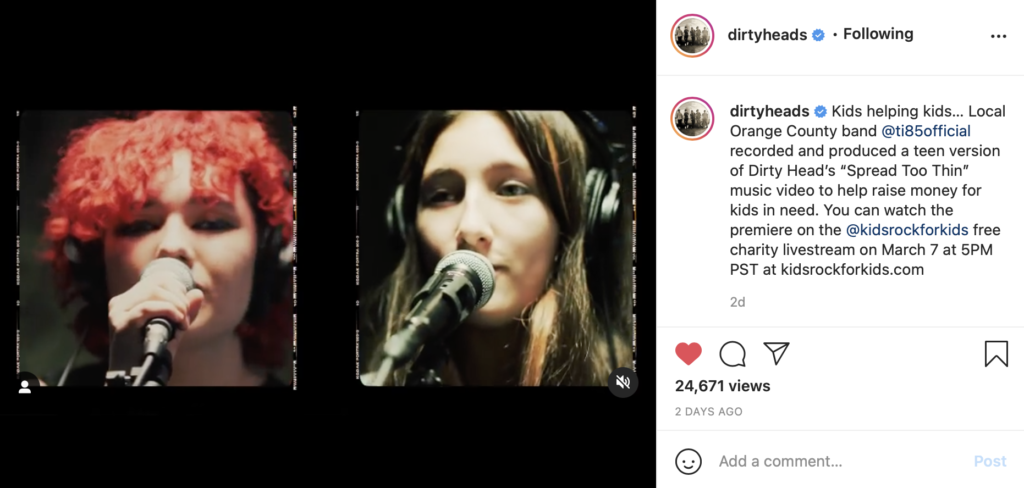 Facebook! @DirtyHeads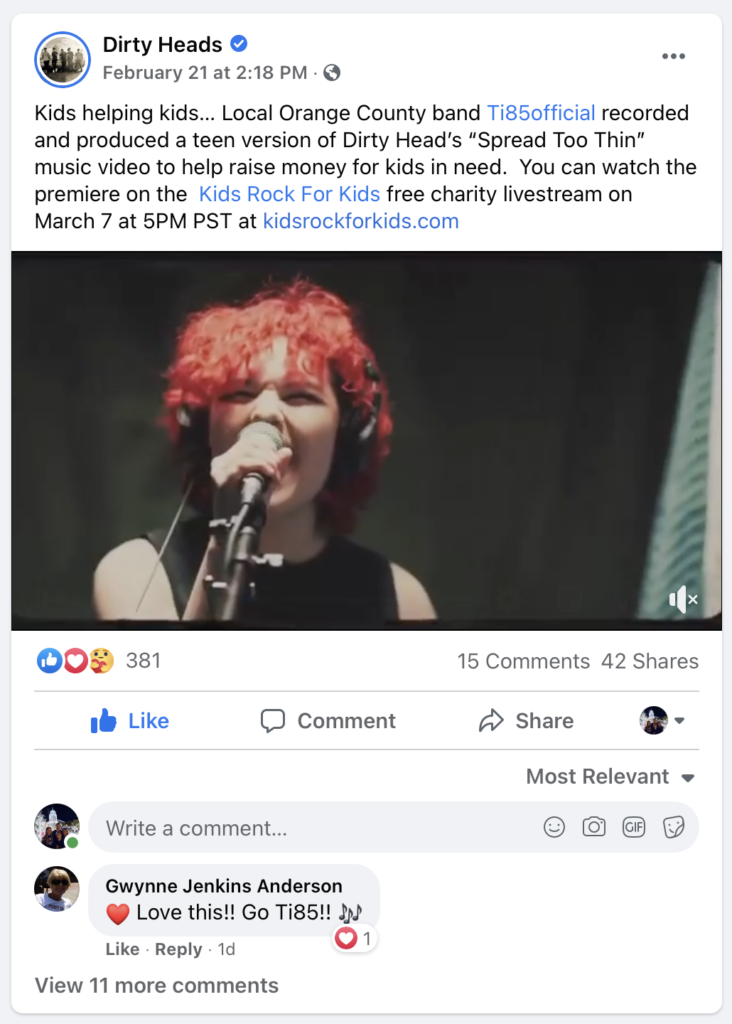 We hope to see you at the livestream premiere at kidsrockforkids.com on March 7!